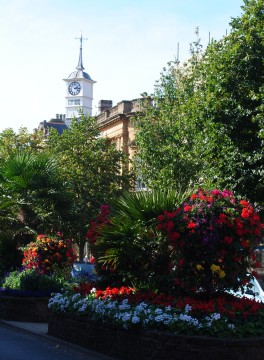 Welcome to Minehead
Find Minehead accommodation and things to do
From beaches to the historic harbour, from shops to pleasure gardens, from golf to a ride on a steam train, we've a wide range of things to do in Minehead. It's a superb destination for all ages seeking a traditional seaside holiday or outdoor and active break.
Minehead Guided Walks
Join one of our walking guides to discover the hidden stories of Minehead: history and folklore, myths and legends, shipwrecks and smugglers, people and places all brought to life by our enthusiastic guides. Next tour date is Thurs 26 October, 10am from Minehead Visitor Centre. Tel: 01643 702624 to book a place. £2.50 adult, £1 child
Activities on the Water
With a sandy beach and historic harbour, it's an ideal setting for organised activities out on the water with Channel Adventure
Our web site contains information about things to do in Minehead, Exmoor and the surrounding areas and is the official Accommodation Guide, whether you are looking for a hotel, bed & breakfast or a self catering cottage or flat.