Green Holidays - Enjoy Exmoor's Great Outdoors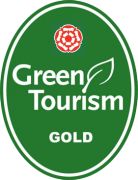 Exmoor has a growing reputation as a leading sustainable tourism destination. You too can play a part in looking after this special landscape. Enjoy the great outdoors – on foot, bike, bus or steam train. Stay at green accredited accommodation and enjoy local produce in tranquil and friendly surroundings.
Exmoor offers the perfect environment for enjoying yourself outdoors and leaving your car at your accommodation base. The unique Moor Rover bus service will collect you and drop you off, with your bike or dog, at your chosen destination to enable a linear or circular walk whilst the ExploreMoor website has a choice of self-guided walks based on local public transport written by experienced local guides.
Exmoor is so unspoilt that you can still see the Milky Way with the naked eye on a clear night. Exmoor National Park was the very first International Dark Sky Reserve to be designated in all of Europe and only the second in the world! It is an excellent place to see the heavens without light pollution from street lights and towns.
---
Exmoor National Park Partners

If you're after a distinctive experience from a provider that is committed to looking after this special landscape and helping you to understand and enjoy it then look out for Exmoor National Park Partners in the Green Holidays section. These businesses have been recognised for their commitment to the area in five key areas:
Supporting a thriving living landscape; Connecting people and place; Working towards a sustainable future; Working together for Exmoor and; Communicating the message
For some it is simple recognition that they're doing the right thing, whilst others have adopted new ways of working in order to successfully apply. You can find some of them listed as green holiday providers whilst the definitive list is available on the National Park website. This brief video explains a bit about some of the actions Park Partners are taking to offer you a greater experience whilst helping to conserve our National Park.
---
GreenTraveller's Guide to Exmoor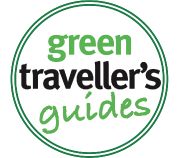 "In turns serene and severe, forbidding and bucolic, harsh and homely, Exmoor has long captured the imagination of poets and novelists: Shelley and Coleridge were drawn here, and RD Blackmore immortalised Exmoor in his novel Lorna Doone – a literary pilgrimage to the Doone Valley is as good a reason as any to delve into the moor's interior.
The coast, though, has its own drama: Britain's longest national trail follows the moor's extremity as it soars to the top of England's highest sea cliffs and plunges to rocky coves. Walking is surely the best way to explore Exmoor, whether tracing the South West Coast Path, the Two Moors Way or any of the countless tracks threading through heather and gorse."
Greentraveller's Guide to Exmoor National Park details the greenest places to stay and eat, as well as activities and family-friendly attractions and how to explore Exmoor by public transport.
---
Europarc 'Charter for Sustainable Tourism in protected areas'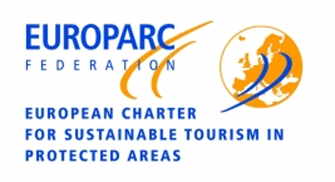 Exmoor was the first English National Park to achieve the European Charter for Sustainable Tourism.
The European Charter for Sustainable Tourism is a practical management tool which helps protected areas to continuously improve the sustainable development and the management of tourism taking account of the needs of the environment, the local population and the local tourism businesses.
The Charter is not a typical quality or eco-label but a process-oriented methodology that can be used and applied by all kinds of protected areas. The Charters focus is on initiating and assisting a process of sustainable tourism planning which will lead to sustainable development step by step. The Charter assists this process by providing a 'strategy development kit' which contains principles, a methodology and check-lists for the protected areas to work with. The implementation of the Charter methodology increases the awareness of and support for European protected areas.