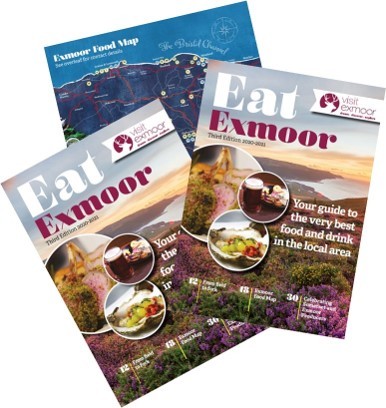 The Visit Exmoor Leaflet Exchange & Networking Event 2021
Visit Exmoor are hosting an informal outdoor networking and leaflet exchange on Monday 10th May. We want to ensure businesses have the opportunity to exchange leaflets - as they have done in the past - and have the chance to chat and network with other local businesses prior to the proposed reopening of the sector on 17th.
We won't be having individual display tables as we have done previously. We are running a 'drop in' format for businesses to pop by at a time convenient. There is no charge to attend.
When: Monday 10th May 2021
Where: Cross Lane House, Allerford, Somerset, TA24 8HW*
Time: 10.00 a.m. – 1.00 p.m. drop in
Leaflet drop off: from 8.00 a.m. – 10.00 a.m.
Parking: there is parking available at Cross Lane House and in Allerford village.
Refreshments: tea/coffee
Cost: FREE
You don't need to book a ticket to attend the session but
please let us know if you are planning to come
so we can monitor numbers.
If you plan to provide leaflets, please contact us to confirm:
marketing@visit-exmoor.co.uk
*The event will be held in the courtyard at Cross Lane House, Covid-safe measures will be in place. There is an open-air undercover area which we will use in the event of wet weather.
If you have any questions at all about this, please contact Cally Elston at Visit Exmoor on: marketing@visit-exmoor.co.uk