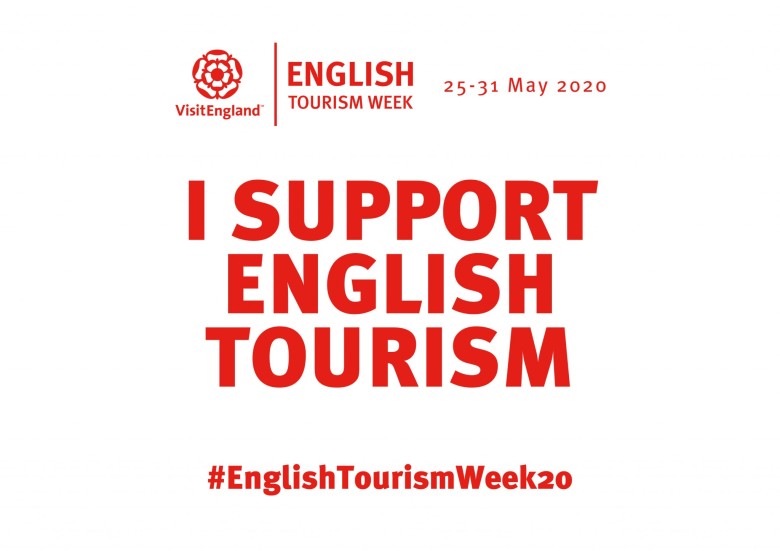 The Bank Holiday Monday, 25th May, marks the start of English Tourim Week 2020! This year, the campaigns focus will be on engagement with Government, MP's and other stakeholders, to support the recovery of English tourism and raise awareness of the importance, quality and value of the sector to the UK economy.
Join in the virtual campaign #EnglishTourismWeek20 by posting your messages of support. Take a look and see how you can get involved: https://www.visitbritain.org/english-tourism-week
Making up 80% of the UK's visitor economy, English tourism generates £106 billion a year, supports 2.6 million jobs and is a major employer of school leavers and young people, as well as an incubator for entrepreneurs and innovation. provides a spotlight to put tourism front of mind with key stakeholders and showcase the amazing work that goes on each and every day to build strong and resilient destinations. Local MPs will be supported with the information they need to understand just how important tourism is in their local area.
Within Exmoor and the Greater Exmoor area tourism accounts for approx. 60% of all employment and has brought an estimated £368m a year to the Greater Exmoor rural economy.
We will be sharing messages of support throughout the week. As part of #ThrowbackThursday we will be sharing your holiday memories from past trips to Exmoor!
#VirtualExmoor #VisitExmoorLater