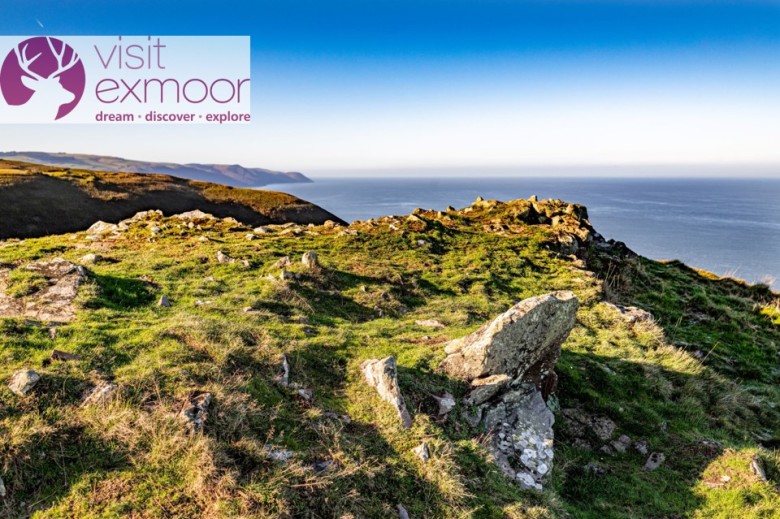 Dear Visitor,
Exmoor Warm Welcome 2021 – Plan, Book, Enjoy!
Exmoor has so much to offer as a holiday destination and we are really looking forward to welcoming you in 2021.
Exmoor is truly unique, and we have wonderful experiences to offer. Our landscape boasts coast, countryside, beautiful towns and villages. From towering cliffs and rocky beaches to soft heatherclad hills, green valleys and crystal-clear rivers and streams. See the famous Exmoor ponies up on the moors, take a trip on a steam train or a Victorian Cliff Railway and walk a myriad of ancient trails, long-distance routes and scenic pathways. You can shop in amazing local retailers, settle down to enjoy a refreshing drink, delicious cream tea or hearty supper from locally grown Exmoor produce. And, after dark, discover a star show unlike any other and you'll understand why we were the first Dark Sky Reserve in Europe.
2021 is the year to plan and book ahead, whether you're visiting for the day or planning a longer break staying in one of our fabulous Exmoor hotels, B&Bs, guest houses, self-catering accommodation, glamping, camping or caravan/campervans facilities.
There has been much discussion regarding areas already being sold out for the Summer following a year of lockdown and restrictions. We want to reassure you that there is still availability across Exmoor and in all types of accommodation. There is still opportunity to book ahead your perfect break on Exmoor including during the peak seasons.
It is especially important to book and plan ahead this year. We want each and every visitor to Exmoor to experience a wonderful stay and take away the very best memories.
This can be achieved if we work together and we are able to operate at an acceptable capacity and within safe guidelines, this is why 2021 is the year to plan and book ahead.
Thank you for:
• Playing a part in ensuring that small businesses, towns and communities can welcome you and maintain safe practices and capacity levels.
• Taking responsibility for helping to keep countryside, attractions, towns and villages safe, clean and tidy.
To plan and book ahead we encourage you to engage directly with us and our local business:
Here at Visit Exmoor, we represent hundreds of remarkable local tourism businesses. We can help you can connect directly with accommodations, to book experiences, local attractions and activities online, plan and book where to eat and drink.
Please work with us to ensure our communities and visitors all can enjoy the safe and memorable visits that we are all looking
forward to.
We look forward to welcoming you to Exmoor!
The Visit Exmoor Team