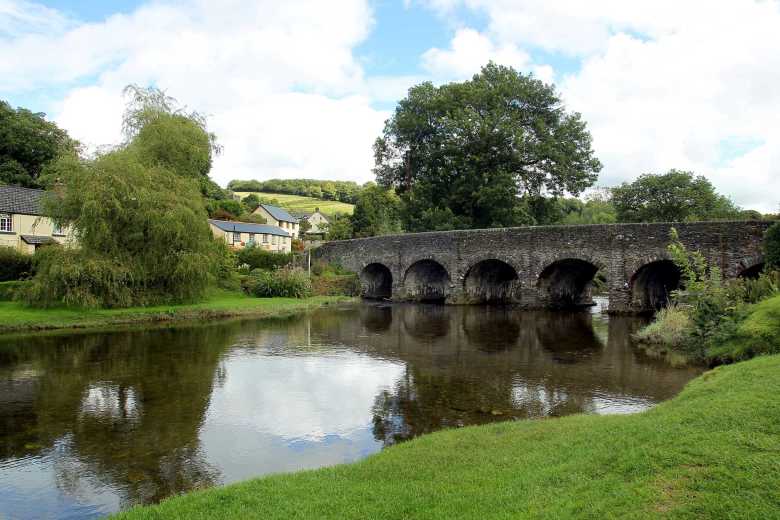 EXMOOR TEA ROOMS
Withypool.
Exmoor may be small but it does offer you a wonderful selection of tea rooms. Each one is quite different, maybe in position, or a daily speciality òn the menu to store in your memory.
From Dulverton cross over Winsford Hill, passing the world famous Exmoor ponies grazing with their foals and if you are really lucky maybe see a wild red deer.
On leaving the moor turn left at the first signpost and drop downhill to the picturesque village of Withypool. Past the Church where you could be forgiven to think there is a Shell fuel station, with Shell pumps still standing. They however no longer sell petrol but are a well photographed point of interest as visitors wander through the village before popping into the Withypool tearoom next door.
The staff are a good team attentively greeting customers with a smile and a tempting menu, much of it homemade on the premises. There are plenty of seats inside or outside where you can ponder on your choices.
Dogs are welcomed with a crunchie biscuit and a bowl of fresh water.
While the visitors sit in the sun, the River Barle chuckles past, the ducks quack and the sheep in the nearby field baa a greeting.With a cold local beer or cider or maybe a naughty hot chocolate with all the trimmings, one can relax to study the menu. ( blow the diet) !,
The hot daily specials are great temptations, and obviously very popular after you have scrambled over the moor with an exuberant dog, one soon works up a sharp appetite.
The homemade soup and roll are delicious or why not try a tasty curry? Either go down well towards filling that gap
We were attracted by the aroma of fresh baking steak pies. Delicious succulent meat covered in some of the best pastry we have tasted for a long time. Real melt in your mouth stuff!. Made in the tea room by members of the staff.
Visitors are quick to order a Withybig Cream Tea. Large light scones either, plain, fruit or cheese, and of course on Exmoor it must be served with a large dish of clotted cream to be topped with strawberry or whortleberry jam. A real favourite yummy ! .
We are then offered to choose from a magnificent range of homemade cakes, fruit, coffee and walnut, chocolate and lemon drizzle to name a few. All can be seen being baked in the kitchen.
As a reminder of ones visit there is a fine selection of local jams and honey to take away as a reminder of the scents and tastes of Exmoor.