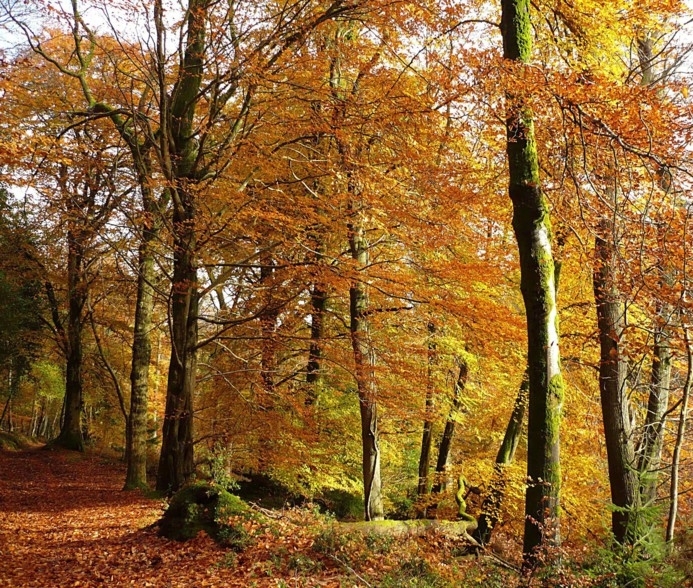 Five Reasons to visit Exmoor this Autumn
1. Look for Stars – 2018 Exmoor Dark Skies festival
The second Exmoor Dark Skies Festival takes place between 20 October – 4 November. Last year's festival attracted thousands of visitors, and this year the festival has been extended to include over 40 events during its 16-day run. Offering a whole range of events designed to help you experience Exmoor's unique skies there are family activities, tours, food and cultural events and, of course, astronomy-related events, there's plenty of things to see and do whatever the weather.
2. Hunt for Deer (with your camera)
Home to over half of all the Red Deer in England, you would think that spotting the UK's largest wild land animal would be easy on Exmoor. But those who have spent hours glued to binoculars know that's not necessarily true. This all changes in the autumn during the Red Deer Rut. There is an excellent range of small safari companies who offer 4x4 off-road discovery tours in the area and the driver/guide will know the most likely places to spot these magnificent beasts.
3. Enjoy Leaf Peeping
Many of Exmoor's hills are covered in trees and save their very best show for the end of the year. The rich palette of golds and browns is hard to beat and regularly inspires artists and poets who try to capture the abundant autumn colour. Head to Lynmouth and walk up the East Lyn River to Watersmeet where you'll be surrounded by arboreal splendour. Good for your mental health too; In a recent survey, Forestry Commission England found that an impressive 96 per cent of people said that beautiful autumn colours improve their mood.
4. Go Batty
Synonymous with Halloween, Bats have an undeservedly bad press. Come and learn more about them this autumn at Arlington Court, a beautiful National Trust property on the outskirts of Exmoor. Here there is a colony of around 150 lesser horseshoe bats which use the basement and roof voids as their home. (Follow the spooky bat trail and find out more about these amazing creatures which live at Arlington between 20 – 28 October 2018.
5. Eat Exmoor
The beautiful and diverse landscape of Exmoor provides a naturally rich and abundant source of food. Farmers and fishermen have been working the land and reaping the rewards of this bountiful area for hundreds of years. Coast and countryside, moors, lush valleys and cold clear rivers change with the climate and all contribute to the delicious local produce offering a unique and distinct flavour. Autumn is a special time on Exmoor, and the area is renowned for its local venison and game. Order from local producers, pop along to a local farmers market or enjoy a delicious meal at one of the area's award-winning local eateries. No food miles here!